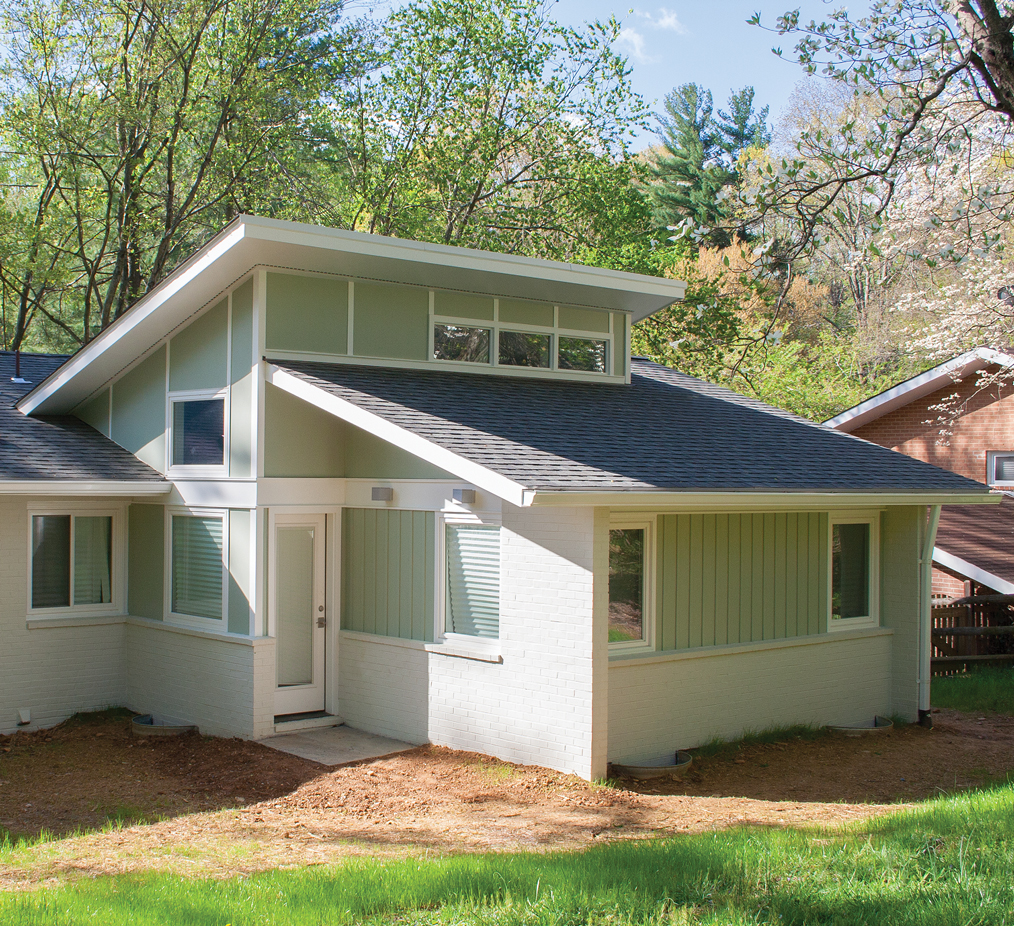 Midcentury Master Suite
BETHESDA, MARYLAND
A new master bedroom suite with home office was designed to complement the existing midcentury modern design in this Carderock Springs home. Playing off the original home's roof angle and springing it up allowed high clerestory windows to cast soft ambient light into the bedroom. The entire house was refreshed with a new paint scheme, Ipe wood decks, and sleek cable rail. The sustainable landscape plan to manage storm water on this hilly site was designed by Landscape Architect Lisa Wilcox Deyo. Future work includes interior renovations, a new rear patio, and a complementary storage shed. Visit our site again to see finished photos of this project.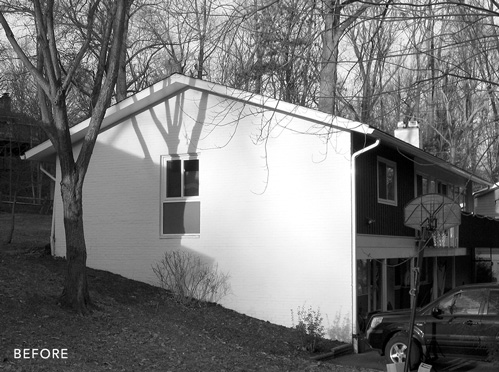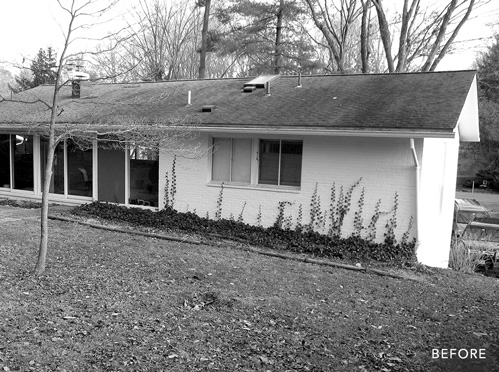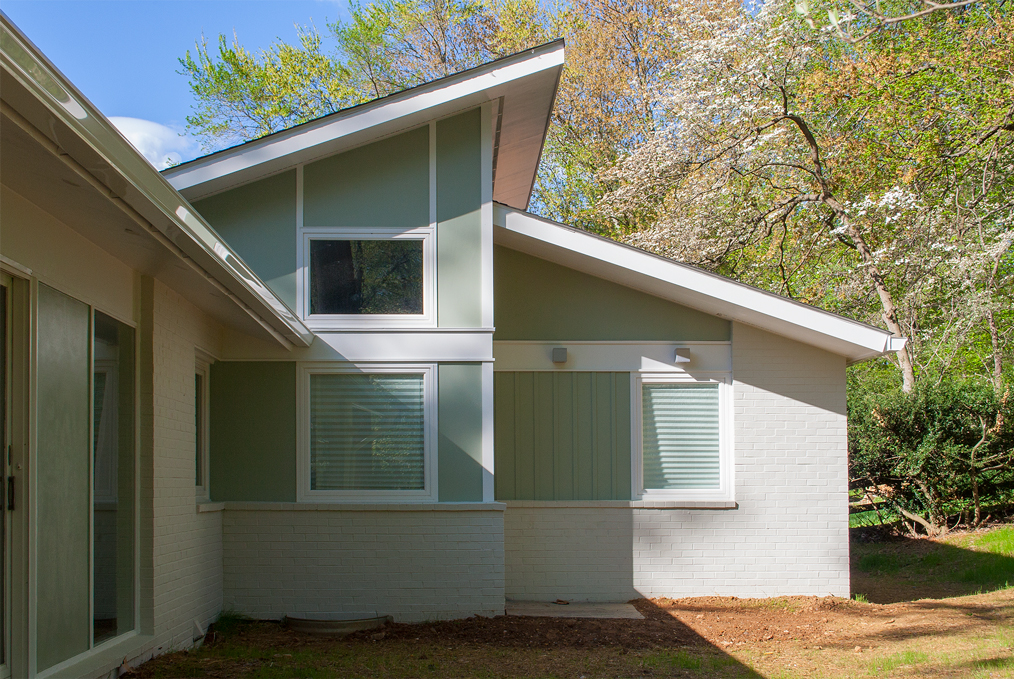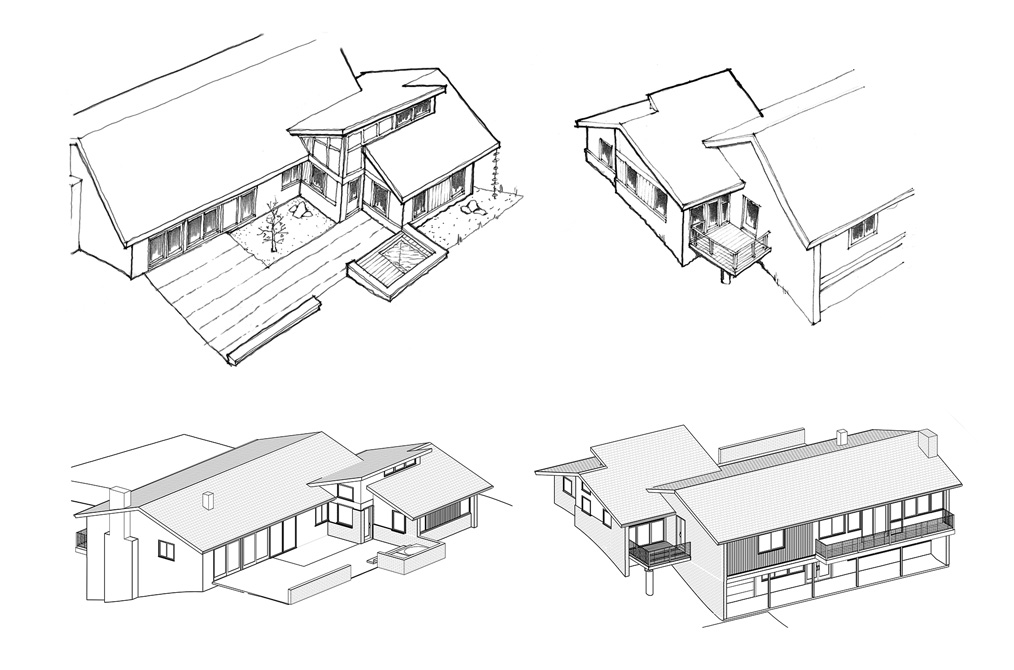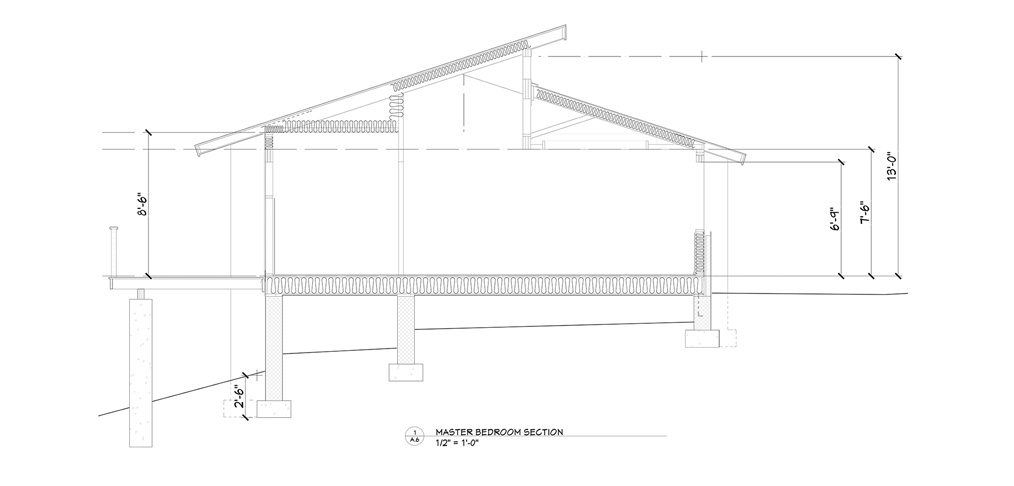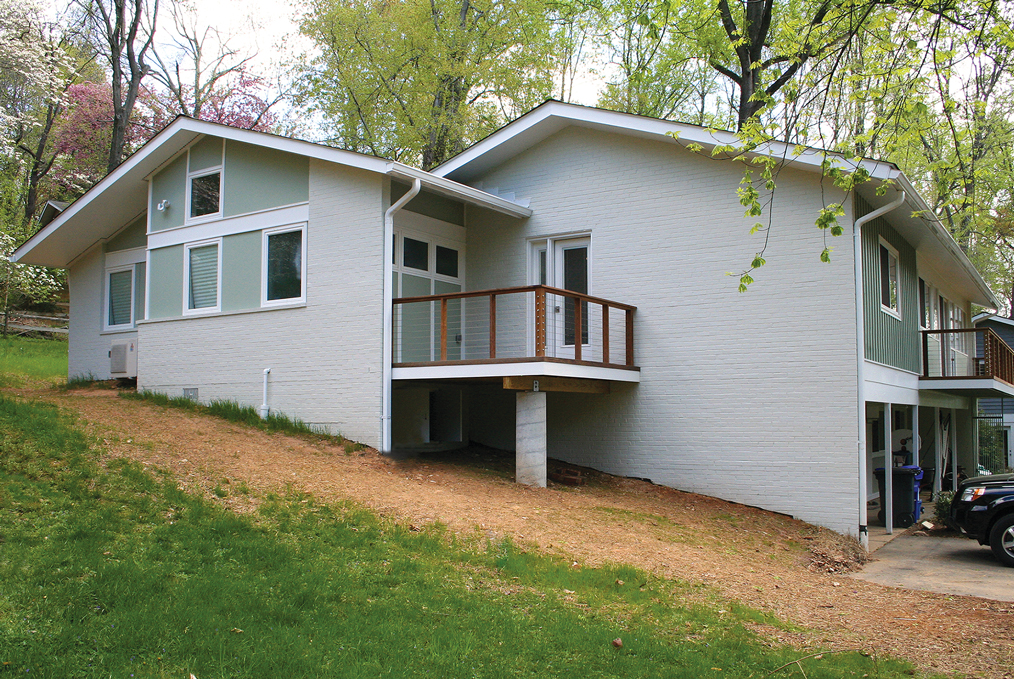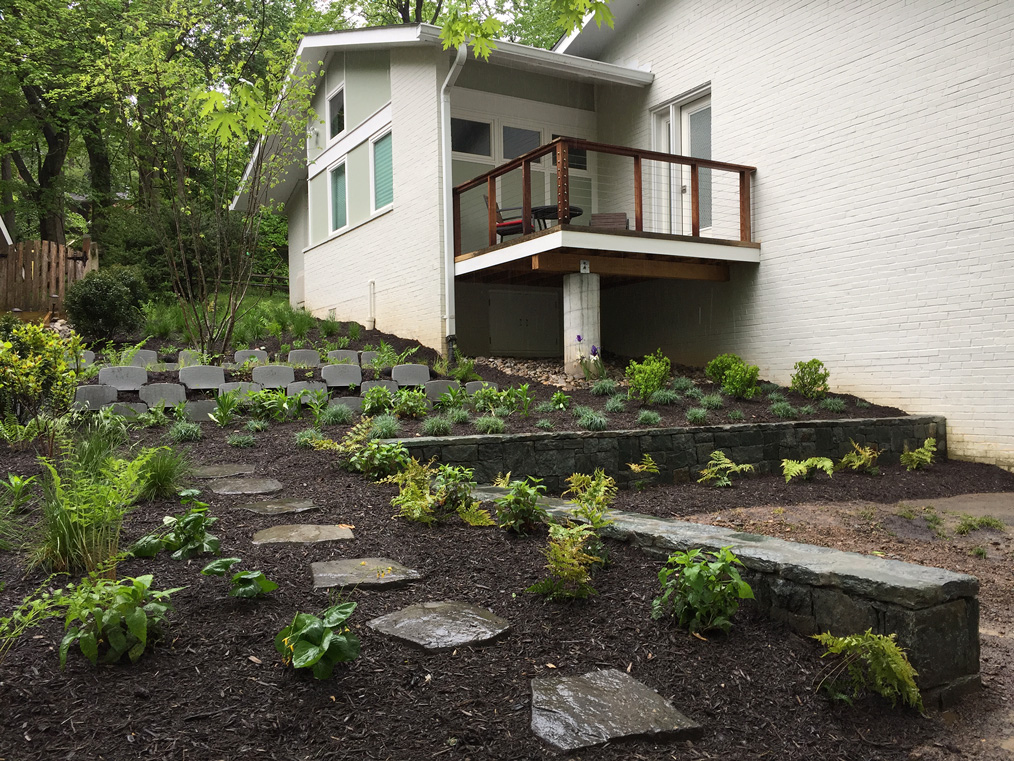 Credits
Construction by Klockner & Company.
Sustainable landscape plan by Lisa Wilcox Deyo Landscape Architecture.